The self-driving shuttle developed by Navya serves cities and private sites by bringing ever more mobility.
In the city or on a private site, the autonomous shuttle conceived by Navya is an intelligent, innovative, effective and clean mobility solution. Autonom® Shuttle Evo guarantees autonomous transport performance as well as a comfortable trip for the first and last mile, thanks to its gentle navigation.
Autonomous, driverless
and electric
Capable of transporting up to 15 people, Autonom® Shuttle Evo combines a number of advantages. Autonom® Shuttle Evo fleets make it possible
for operators to improve productivity on private sites, and ease road
congestion in urban centers. Passengers also enjoy a pleasant trip while making the most of their travel time.
Autonom® Shuttle Evo features
Transports up to 15 passengers (11 seated, 4 standing) on public or private roads;
Operates for 9 hours straight, on average;
Runs within company sites or in cities at 25 kph maximum speed;
Offers comfortable transport, adapted to various passenger profiles (including persons with reduced mobility).
Cutting-Edge Technology at the Service of Experience
The Autonom® Shuttle Evo was explicitly designed to meet the needs of an autonomous, driverless vehicle while also optimizing navigation and safety features. With neither a steering wheel nor pedals, Autonom® Shuttle Evo uses effective guidance and detection systems that combine various advanced technology types. Data from Lidar sensors, cameras, GPS RTK, IMU, and odometry is merged and interpreted by deep learning programs. Autonom® Shuttle Evo moves about efficiently and makes proficient decisions. Without any driver.
Before, during, and after each trip, Autonom® Shuttle Evo offers an overall solution for continuous and fluid mobility.
Awarded at Dubai World Challenge for Self-Driving Transport
Navya won the « Best Endurance & Reliability » and « Best Consumer Experience » awards at the first world challenge organized by the Dubai Roads and Transport Authority (RTA) dedicated to the actors specialized in autonomous passenger transportation on limited routes – first mile/last mile – at reduced speed in an urban environment.
Discover our demo of shepherding
The different steps to deploy a self-driving shuttle
STEP 1
FEASABILITY STUDY
Validating the practicality of your mobility project.
STEP 2
APPROVAL FOR OPEN ROADS
Navya homologation team ensures and guarantees the conformity of the vehicle with the necessary regulations.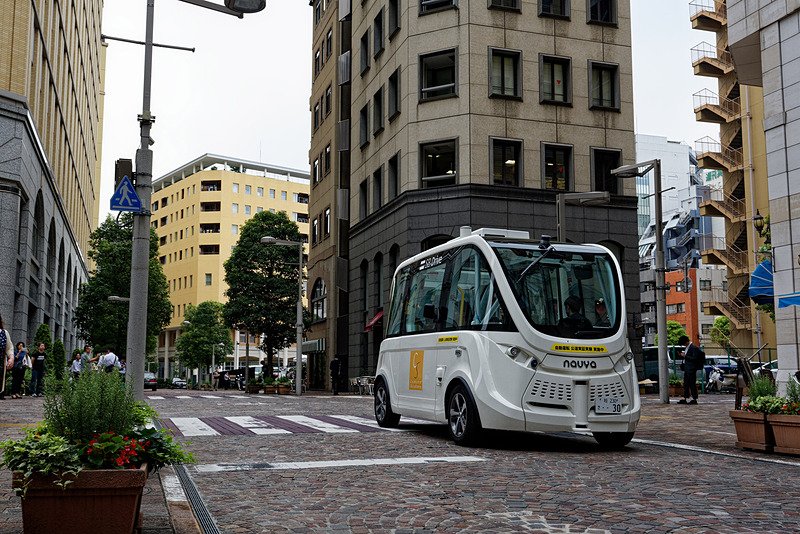 STEP 3
MAPPING
Creating Lidar and HD maps of your site to define traffic lanes, road elements and trajectory to adopt.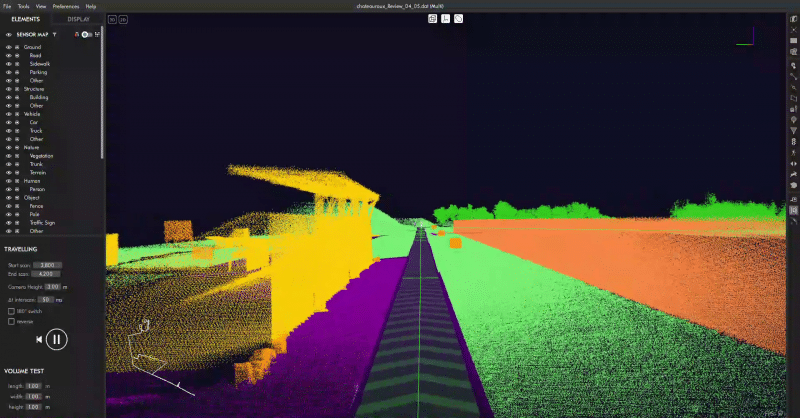 STEP 4
TRAINING
Building your team's skills to autonomously operate your self-driving vehicle.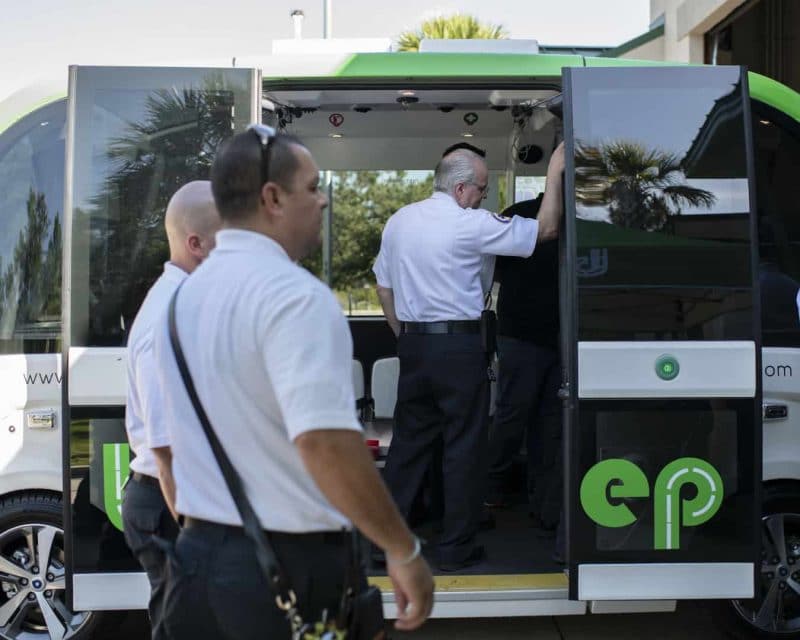 STEP 5
SERVICE LAUNCHING
Once testing without passengers is validated, your self-driving mobility service is launched!
STEP 6
OPERATIONS
Navya provides fleet management tools and solutions to optimize the vehicles' operation in service 24/7 and guarantees reactive assistance for maintenance (diagnosis to part replacement)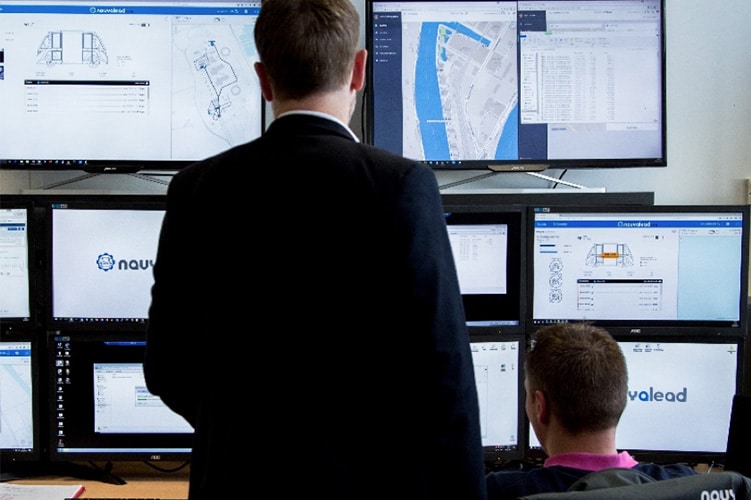 They have already adopted
Autonom® Shuttle Evo!
Request information about Autonom® Shuttle Evo